Welcome to SHAREMED
Sharing and enhancing capabilities to address environmental threats in Mediterranean sea
The SHAREMED project is actively assessing and addressing common and emerging challenges on trans-boundary marine environmental threats and pollution in the Mediterranean, and the shared, effective observing systems needed to monitor them and support informed decisions and actions.
The workshop builds on the project achievements to propose collective marine research, improved networking, strengthened governance and a future vision for the Mediterranean scale. A strong participation is expected from all the riparian countries with a focus on participants from the southern and eastern Mediterranean shores. The SHAREMED framework declaration will be presented and discussed for wider uptake and endorsement.
Date: 13/14 September 2022
Venue: San Antonio Hotel & SpA in Qawra (Malta)
You can register free HERE
Deadline for Registration: 31st August 2022
Remote participation will also be available
Organised by: Istituto Nazionale di Oceanografia e di Geofisica Sperimentale - OGS
Hosted by: University of Malta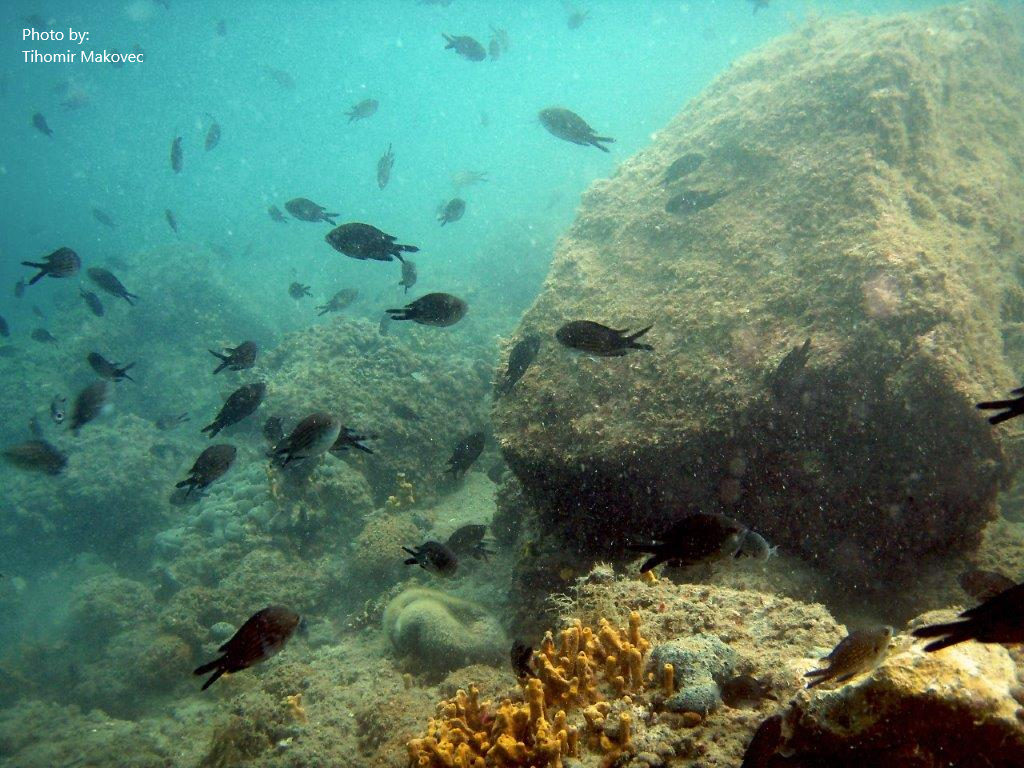 focus
SHAREMED focuses on increasing the capabilities to assess and address hazards related to pollution and environmental threats in Mediterranean transnational waters.
This goal will be achieved by sharing knowledge, observations and technologies as well as building common frameworks, tools and services to assess and possibly forecast impacts of environmental threats to the marine ecosystems. Different sites will follow a common procedure but can focus on different aspects and environmental threats, depending on the site and size specificity.
The project will focus on selected causes of environmental hazard to be chosen in agreement with stakeholders and regional strategies among pollution, changes in trophic regime, weather/climate changes.
Our work
Studying
Studying explores potentials of several promising techniques to improve the observing and assessing capabilities of physical and biological properties of the marine system.
The goal of Studying is to provide tools for a more rapid and accurate assessment of marine states and potential impact of environmental threats.
We will capitalise on the results of previous projects and will provide input to "Testing" and "Capitalising" where the technological maturity of Studying will be assessed and tested.
Testing
To test the potential of SHAREMED's approach in enhancing evaluation capabilities and supporting governance framework, several test sites have been selected. Each test site is a representative of different physical conditions present in the Mediterranean.
Besides the Mediterranean as a whole, our test sites consist of the Northwest Mediterranean, the North Adriatic and the Sicily Channel.
We will capitalise on previous project results and on "Studying" results and will provide inputs for "Transferring" and "Capitalisation".
Transferring
This part of the project supports transferring of tools, knowledge and procedures developed and implemented during "Studying" and "Testing".
For this purpose, we will organise the following events: 1) Summer school on "Addressing and assesing pollution and environmental threats in Mediterranean"; 2) national technical events in each participating country, targeting policy makers, and resulting in a training on general concepts of hazards, project approaches and tools; 3) workshops specifically targeted to transferring tools and results towards the souther coast of the Mediterranean.
Capitalising
Capitalisation is a cross cutting activity involving mainstreaming project results to deliver practices, recommendations and guidelines, conductive to long-term strategies, contributing to transnational governance, implementation of EU directives and supporting EU and networking initiatives.
A specialised series of workshops will be held to mainstream results and contribute to developing roadmaps the future system of observing systems. The previously performed capitalisation activities will be put under an overaching umbrella within a governance structure and a comprehensive, targeted scope.
Access more project details from the menu button on the top-right.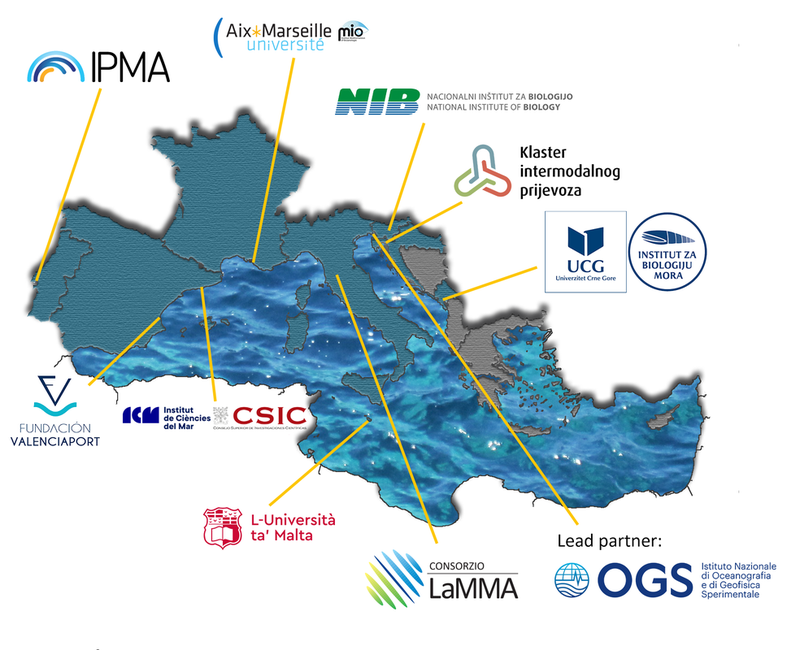 Project Duration
Starting date: Ending date:
01.10.2019 30.09.2022
Project Numbers
2575500
ERDF funding in €
News
Library

Methods
Methods will be available soon.

Tools
Tools will be available soon

Contact
Lead Partner:
OGS (Istituto Nazionale di Oceanografia e di Geofisica Sperimentale)
csolidoro@inogs.it
sharemed@inogs.it
Communication manager:
Intermodal Transport Cluster
info@shortsea.hr

Network
Network will be available soon